From concept to delivery, Cinemedia creates films to get your business noticed.
By clearly identifying your objectives and goals, we can help you share your message with potential customers, clients and key business partners.
We foster individual relationships with each of our clients to reach a clear grasp of your requirements from budgeting and legal compliance through to brand/product awareness and delivery deadlines.
Additionally, through a series of carefully cultivated relationships we are able to provide high-end video production solutions for design, branding and advertising agencies to pass on to their clients.
Prefer to do it yourself? We also offer Canon C300 + Canon XF305 camera hire, MacPro & 27″ iMacs running Final Cut X and After Effects, a small green screen studio space and voice over recording booth.
Quality is never an accident. It is always the result of intelligent effort.
Film provides an opportunity to marry the power of ideas with the power of images.
Film provides an opportunity to marry the power of ideas with the power of images.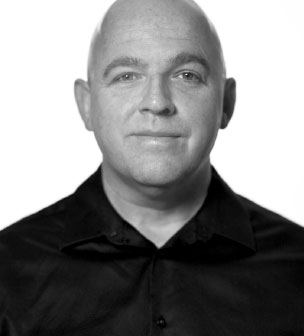 ​ROSS STANFORD
Director/DOP/Home Chef Head-honcho
Ross is equally at home working as a director and producer as he is behind the camera or, for that matter in the kitchen at home. Also available for freelance work as a camera operator, director or DOP, Ross has worked on corporate communication, television and advertising films for clients including IAG, NRMA, O'Brien, Westfield, Citi, Network 10, Orient Express, Xstrata Coal, Mirvac, The University of Western Sydney, University of NSW and the University of Sydney.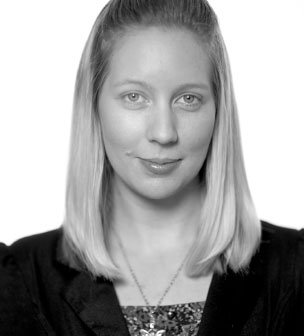 TEGAN IVISON
Editor/Assistant Director/Nerd
As a self-confessed nerd, one of Tegan's main pleasures is cracking difficult software programs. In fact she was the first at Cinemedia to decipher the complicated Final Cut X! After studying graphic design at university, Tegan discovered a passion for the film industry, which led her to join us an assistant editor. She is now our primary editor and motion graphic designer and is always on hand for advice on using difficult software programs.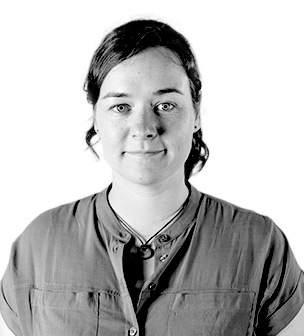 SARAH BROWN
 Spreadsheet Officer
Sarah joined the team as an assistant editor in 2014 to help out with the end of year rush, and has returned for the holiday season each year since. Sarah holds the fort in the office as the Head of Spreadsheets, but still enjoys her occasional forays into the field with the live switching and broadcast projects.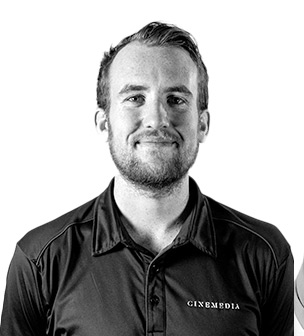 BARNABY DOWNS
Positivity Enforcer
Barnaby is our resident all rounder, he can be spotted shooting beautiful content on the field and creating captivating stories in the editing suite. With an enthusiastic and positive attitude in all aspect of film making he is an excellent asset to the Cinemedia team.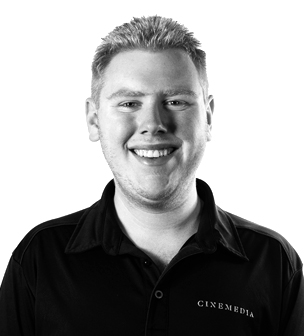 JACK KEECH
Resident Redhead
As the first part of our dynamic J-Team, Jack brings a fast paced work flow to the Cinemedia team. He is extremely passionate about the film industry, writing, directing and producing his own works.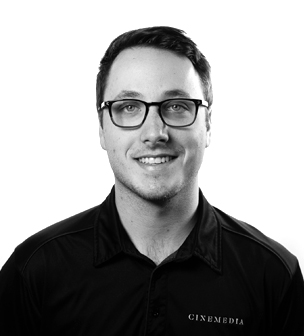 JACOB WOODS
The Quiet Achiever
As the second part of our dynamic J-Team, Jacob has a keen eye for detail both on shoots and in the edit suite. Jacob is an avid writer, bringing these skills to the team as well in his own novels and screenplays.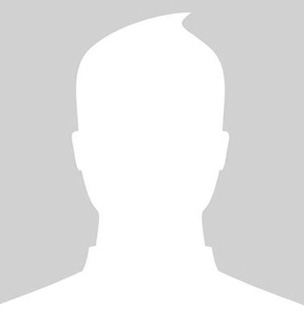 ADRIAN FISHER
The Handyman
As one of our most experienced cameramen, Adrian brings a great attitude and professional touch to every shoot. He is also our primary drone operator and knows his way around any new camera we throw at him.